Search the web
Last Issue
5/2020 Networking in Social Work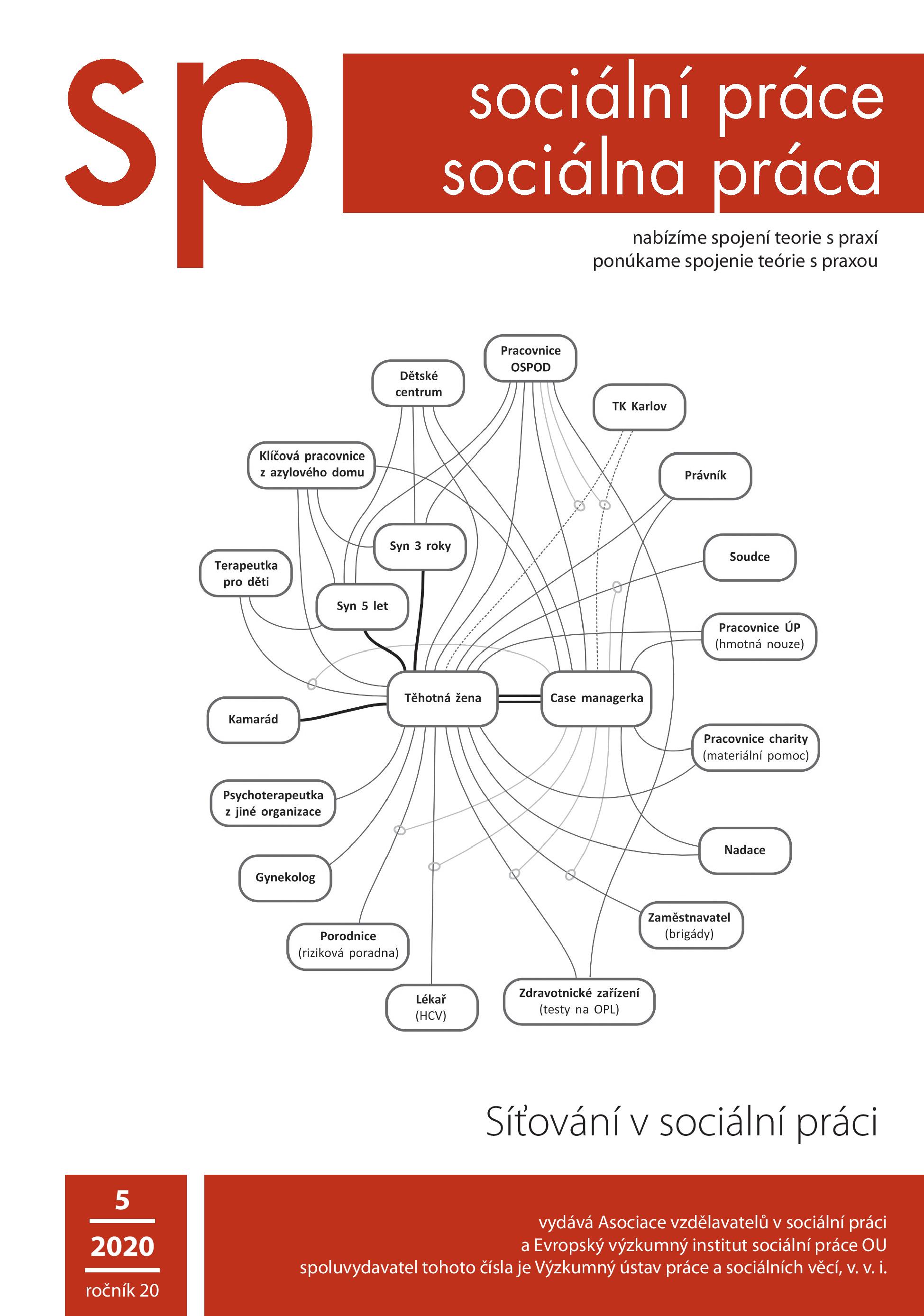 archive
|
planned issues
Publishing schedule
6/2020 – Evaluation in Social Work 1/2021 – ERIS Journal - Winter 2021 - Forced Migration and Minority Groups 2/2021 – 3/2021 – 4/2021 – ERIS Journal - Summer 2021 - Histories of social work
Issues
The Czech and Slovak edition.
The deadline for submitting the extended abstracts of academic articles is 10 October 2018.
The editors will provide you with the feedback on your abstract by 30 November 2018.
Academic articles to be submitted by 5 June 2019.
Practice-oriented and press articles to be submitted by 9 November 2019.
The editor of this issue is Tatiana Matulayova from the Palacky University, Czech Republic.
Papers
Barbora Gřundělová
pp. 5 - 20
Karolína Přádová
pp. 21 - 39
Petr Novák, Tereza Raszková, Petra Zhřívalová
pp. 40 - 58
Soňa Vávrová, Alice Gojová, Kateřina Glumbíková
pp. 59 - 74
Magdalena Urbanová, David Urban
pp. 75 - 90
Šárka Dořičáková
pp. 91 - 111
Karolína Pechová, Martin Loučka
pp. 112 - 126
Lenka Dvořáková
pp. 127 - 141
Alena Vysloužilová, Pavel Navrátil
pp. 142 - 157
© 2014, Czech and Slovak Social Work | counter:
|
… administration