Search the web
Last Issue
5/2020 Networking in Social Work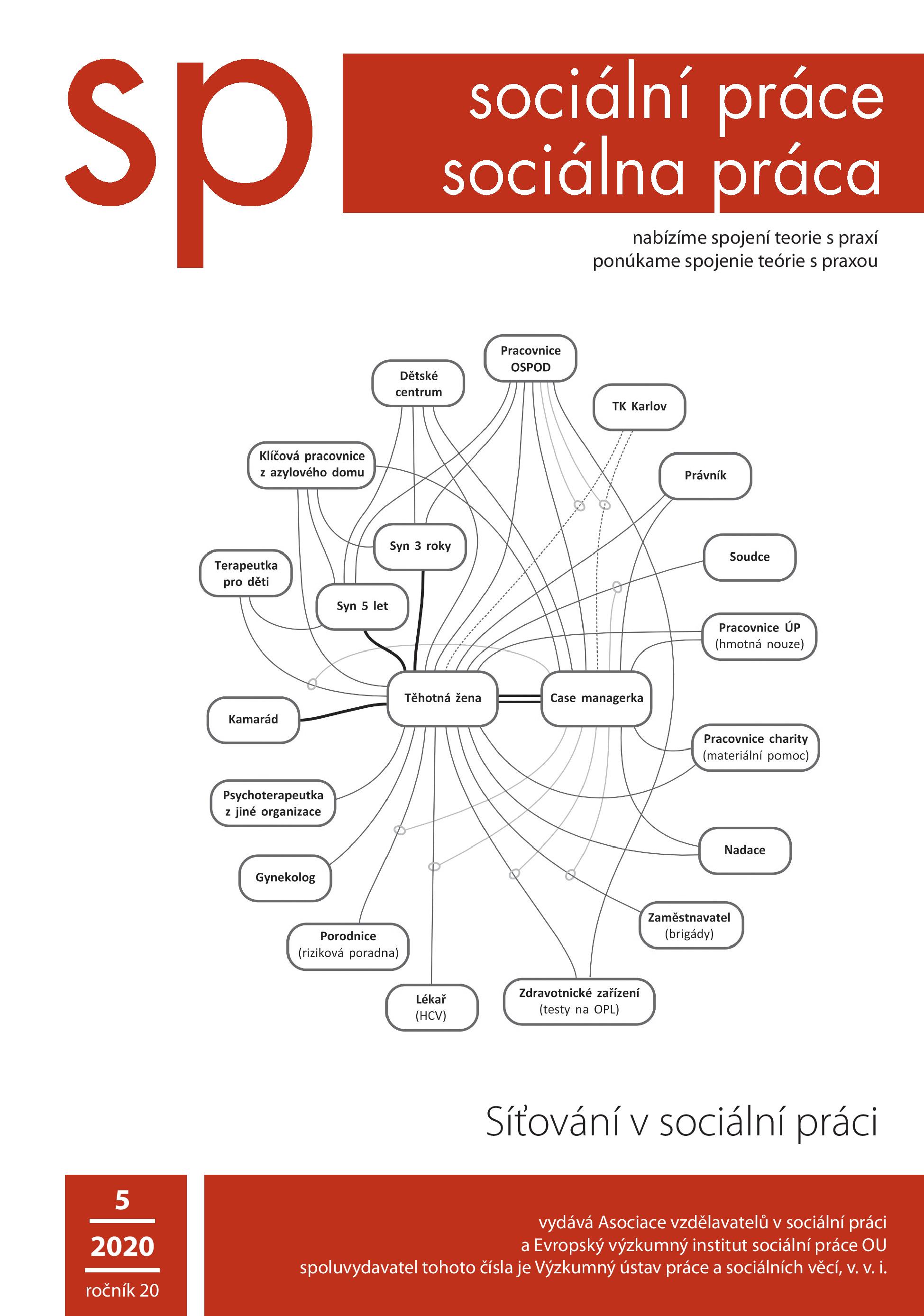 archive
|
planned issues
Publishing schedule
6/2020 – Evaluation in Social Work 1/2021 – ERIS Journal - Winter 2021 - Forced Migration and Minority Groups 2/2021 – 3/2021 – 4/2021 – ERIS Journal - Summer 2021 - Histories of social work
Issues
5/2019
Expert and Participatory Approach
The Czech and Slovak edition.
The deadline for submitting the extended abstracts of academic articles is 21 August 2018.
The editors will provide you with the feedback on your abstract by 25 September 2018.
Academic articles to be submitted by 4 March 2019.
Practice-oriented and press articles to be submitted by 7 August 2019.
The editors of this issue are Libor Musil and Jiri Winkler from the Masaryk University, the Czech Republic.
Papers
Adéla Michková
pp. 5 - 14
Markéta Čtvrtečková, Markéta Geregová
pp. 15 - 30
Kateřina Glumbíková, Marek Mikulec
pp. 31 - 45
Alice Gojová, Vendula Gojová, Michal Burda, Zuzana Stanková, Adéla Recmanová
pp. 46 - 69
Lenka Dvořáková, Mirka Nečasová
pp. 70 - 86
Radka Janebová
pp. 87 - 103
Miloš Votoupal, Vojtěch Krystek
pp. 104 - 120
Jana Havlíková
pp. 121 - 137
© 2014, Czech and Slovak Social Work | counter:
|
… administration