Search the web
Last Issue
5/2020 Networking in Social Work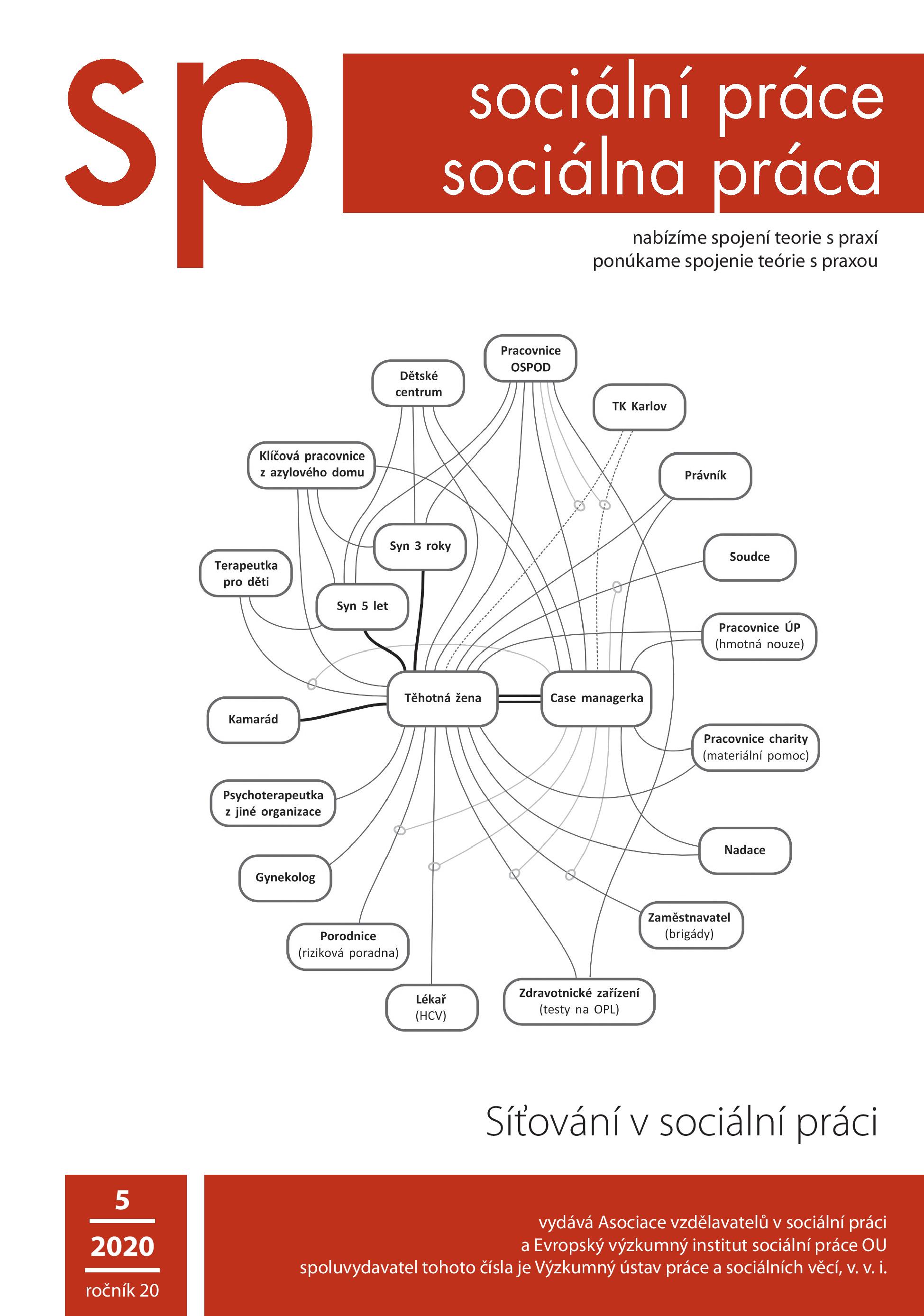 archive
|
planned issues
Publishing schedule
6/2020 – Evaluation in Social Work 1/2021 – ERIS Journal - Winter 2021 - Forced Migration and Minority Groups 2/2021 – 3/2021 – 4/2021 – ERIS Journal - Summer 2021 - Histories of social work
Issues
Issues » 2018/4 - ERIS Journal - Summer 2018 »
The Concept of Self-Care, Work Engagement, and Burnout Syndrome among Slovak Social Workers
Vladimír Lichner, Magdaléna Halachová, Ladislav Lovaš
Abstract:
OBJECTIVES: This article focuses on the empirical verification of the connections between selfcare, burnout syndrome, and the level of job satisfaction of Slovak social workers. THEORETICAL BASE: An essential part of working in the conditions of the provision of care is uncertainty, a risky environment, time pressures and the serious consequences of one's decisions. The area of selfcare is essential in this context because it is comprised of self-care that enables one to increase the overall well-being in the work environment and can prevent negative phenomena in their work. METHODS: The author's questionnaire was used to evaluate the self-care performance among 405 social workers, which was used in combination with the MBI (Maslach, Jackson, 1981), and the UWES questionnaire (Schaufeli, Bakker, 2003). OUTCOMES: Four factors of self-care were identified. In addition, links between self-care and well-being at work, and burnout syndrome were identified. Self-care can therefore positively affect well-being and prevent burnout syndrome. SOCIAL WORK IMPLICATIONS: It is necessary to focus on improving self-care in professionals particularly through educational activities not only during their practice but also during the training of social workers. A prerequisite for the expansion of these activities is the fact that only a professional with a good level of self-care is sufficiently prepared to work for the clients.
Keywords:
self-care, performed self-care, work engagement, burnout, social workers, social practice
Related papers

Social Work Practice of Hospital Social Workers under the Structural Adjustment Program in Greece: Social Workers Protecting the Right to Health Care within the Context of Neoliberalism


The Practice of Social Work in Health Care in the Czech Republic: How to Identify Understanding the Practice of Social Work in Health Care through Research?


Exploring Social Work in Area of Social Services in Slovakia – a Qualitative Study


A Double-Edged Tool: the Czech Care Allowance from the Perspective of Family Caregivers' Situation


Outcomes from a Compassion Training Intervention for Health Care Workers

© 2014, Czech and Slovak Social Work | counter:
|
… administration