Search the web
Last Issue
5/2020 Networking in Social Work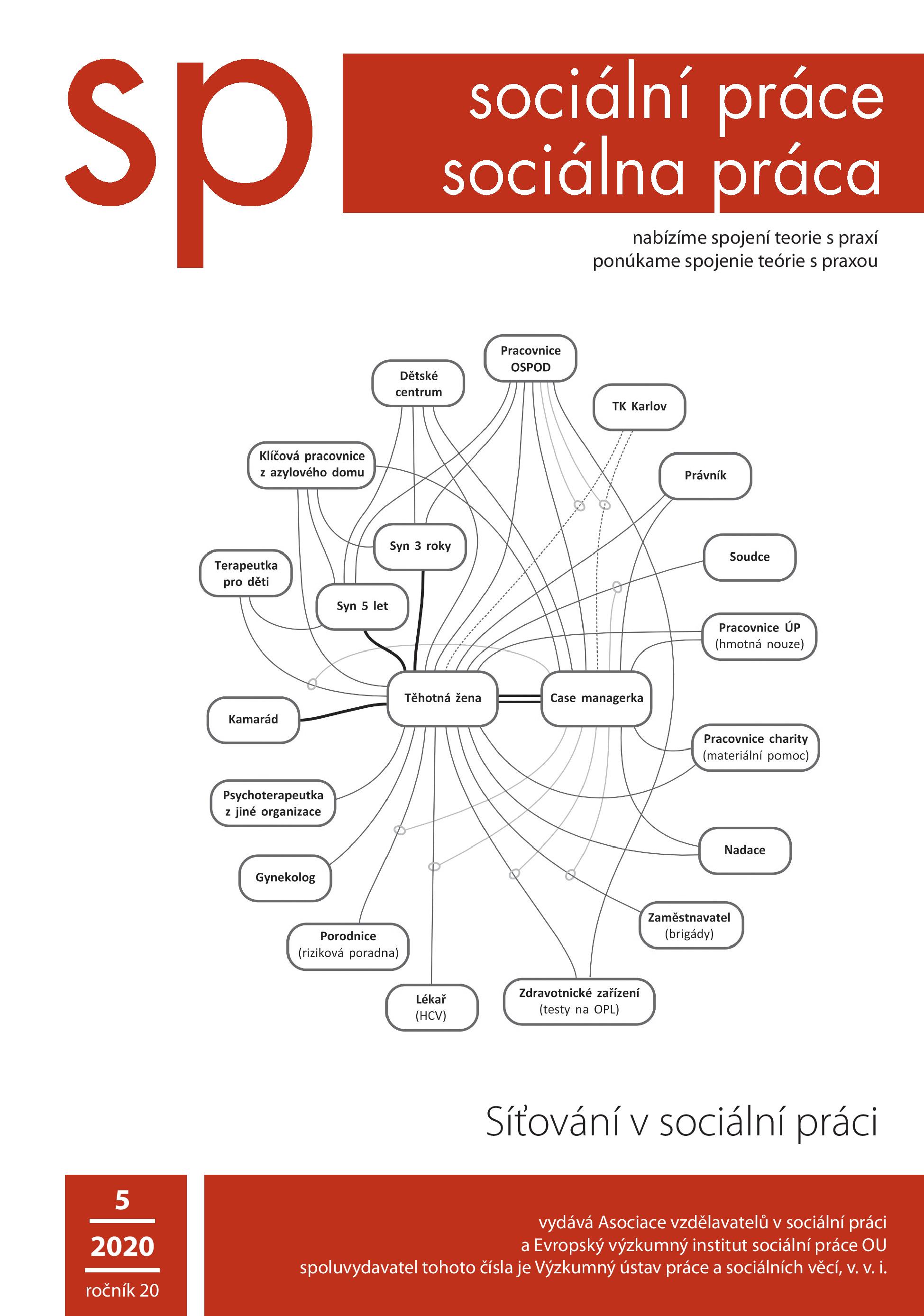 archive
|
planned issues
Publishing schedule
6/2020 – Evaluation in Social Work 1/2021 – ERIS Journal - Winter 2021 - Forced Migration and Minority Groups 2/2021 – 3/2021 – 4/2021 – ERIS Journal - Summer 2021 - Histories of social work
Issues
Issues » 2020/5 - Networking in Social Work »
Sources of Knowledge Used by Social Workers in their Everyday Work with Clients
Jana Havlíková
Abstract:
OBJECTIVES: The paper answers the question "What sources of knowledge do social workers declare they use in everyday work with clients?" THEORETICAL BASE: The importance and roles of specific knowledge are discussed in the context of professionalism in social work. METHODS: The paper is based on qualitative (15 semi-structured interviews) and quantitative data (729 completed questionnaires, response rate 23 %) obtained from social workers across all social protection segments. OUTCOMES: By inductive analysis of qualitative data, we defined 6 types of social workers with respect to the sources of knowledge mainly used by them in direct work with clients: 1. Reflection and self-reflection; 2. Practice and experience; 3. Self-confidence in the choice of action; 4. Social work methods; 5. Communication techniques; 6. Internal guidelines of the organization and/or legal prescriptions. The subsequent questionnaire showed that all these types are present in practice; however, "practice and experience" dominates. The emphasis on individual sources of knowledge varied somewhat according to social protection segment. SOCIAL WORK IMPLICATIONS: Our findings may contribute to the development of the qualification and lifelong education of social workers in their organisations and at the national level. They can predominantly serve the social workers themselves to reflect on their own relationship to the use of specific knowledge in their day-to-day work with clients.
Keywords:
knowledge, social work, professionalism, qualitative and quantitative methodology, Czech Republic
Related papers

About Combination of Sociological Research Methods for Social Work Research


Self-Help and Support Groups in the Czech Republic: Survey, Risks of Further Evolution and Policy Measures


Basic Schools in the Czech Republic: Has the Time Come to Institute School Social Work?


"If There Had Not Been the Reform, We Would Not Have Established the Fund": Direct Financial Aid on a Municipal Level as a Reaction to the Social Reform. Transformation of Municipalities as Local Welfare Systems


The Czech Childcare Policy Model. The Principles, Goals and Functions of Early Childcare Services (0 to 6 years) in the Czech Republic within the Context of European Childcare Policy Goals

© 2014, Czech and Slovak Social Work | counter:
|
… administration