Search the web
Last Issue
5/2020 Networking in Social Work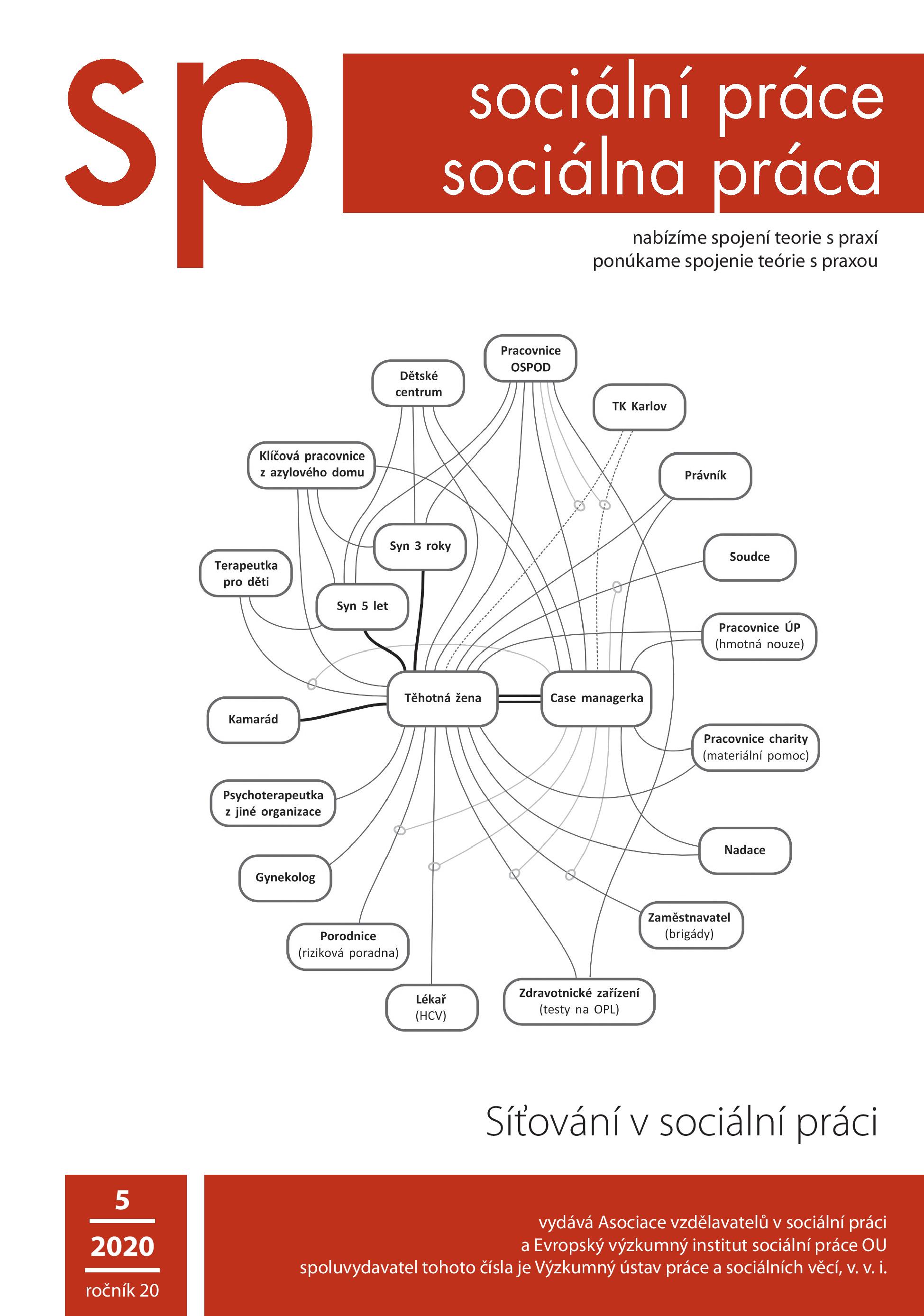 archive
|
planned issues
Publishing schedule
6/2020 – Evaluation in Social Work 1/2021 – ERIS Journal - Winter 2021 - Forced Migration and Minority Groups 2/2021 – 3/2021 – 4/2021 – ERIS Journal - Summer 2021 - Histories of social work
Issues
Issues » 2016/1 - ERIS Journal - Winter 2016 »
Partner Relationships and Family Life through the Prism of Young Adults with Physical Disabilities
Magdalena Hanková, Soňa Vávrová
Abstract:
The issue of partner relationships and family life as one of the areas determining the quality of life of people with physical disabilities has been long neglected in the Czech environment. The situation is slowly improving, but there is still a lack of research on the personal lives of physically disabled people. Thus, the authors have focused on this under-researched area through qualitative research. The participants expressed their intimate experience during semi-structured interviews and the obtained data was analyzed in accordance with the principles of practice-based theory procedures. The results show that partner and sexual relationships are an integral part of young adults' lives. The informants, on the other hand, identified some limits in their interpersonal relations which could generate a need for specialized help provided by social workers.
Keywords:
young adulthood, physical disability, partner relationship, sexuality, family life
Related papers

Quality of Life and Well-Being – Tasks for Social Work?


Substitute Family Care in the Context of Social Policy of the Czech Republic


A Double-Edged Tool: the Czech Care Allowance from the Perspective of Family Caregivers' Situation


Intergenerational Solidarity from the Perspective of Different Generations


The Place of Family Mediation as a Form of Support and Protection of Children's Rights in Social Assistance Activities

© 2014, Czech and Slovak Social Work | counter:
|
… administration